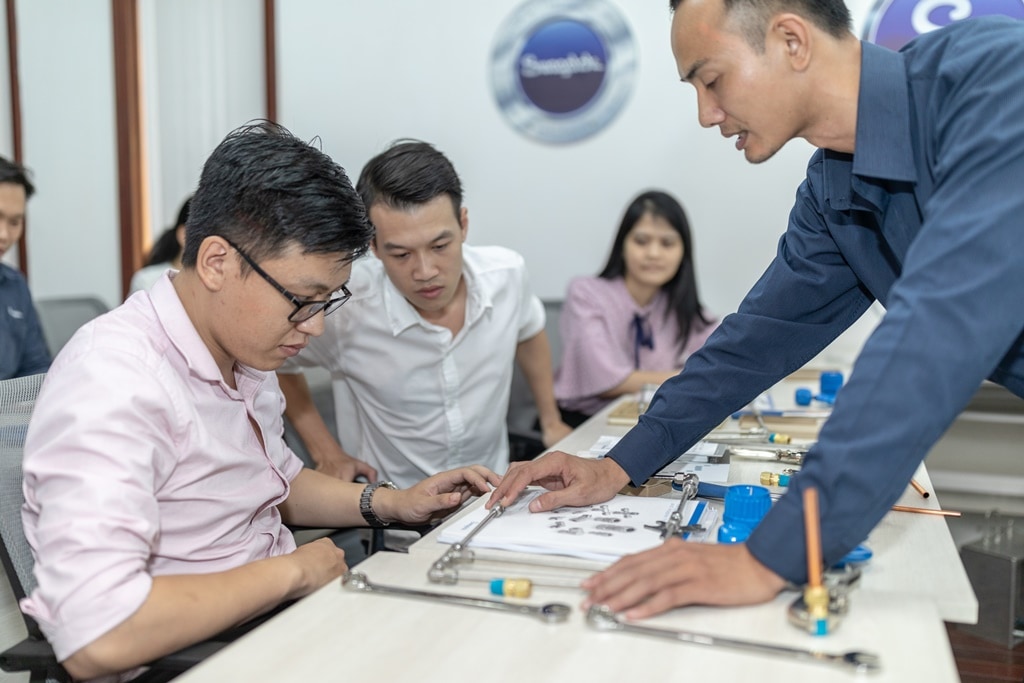 Expand Your Knowledge With Training by Industry Experts
Swagelok® training programs provide a range of valuable and practical tools for meeting day-to-day challenges related to fluid system and sampling system design, operation, and maintenance. In-depth, hands-on courses taught by experienced instructors help both new team members and industry veterans. Whether you need to build a foundational understanding of fluid and sampling systems or you want to stay up to date on the latest technologies and best practices, Swagelok offers robust training.
Iffy skills→iffy production
Many technicians do routine tasks by feel. Connections done that way usually aren't quite right. They may leak sooner, impacting safety, quality, and emissions. Training can lower risk and operating costs right away and over time.
Strong skills→strong production
Training helps ensure you have dependable fluid systems. Choose from options below or create a custom program. Our Orbital Weld Training, Tube Fitting Safety Seminar, and Tube Bending Seminar can be held at our office or your site.
Interested in specific training offerings? Contact our hotline: +84 (0) 936 42 0804 or email to sales@swagelok.com.vn for details.
REQUEST MORE INFORMATION ABOUT TRAINING COURSES AND SERVICES
Fluid System Training
We provide training courses designed to enhance your team's critical skills for designing, building, and maintaining high-performing fluid systems. Rely on Swagelok-certified trainers to arm your team members with the knowledge they need at times and locations convenient for you.
Sampling System Training
Learn to design effective sampling systems and diagnose and eliminate issues with existing systems, increasing accuracy and efficiency, and reducing costs. Gain valuable knowledge from seasoned instructors, each with over 30 years' experience, no matter your industry or level of experience. Swagelok sampling system training courses are derived from Industrial Sampling Systems, a technical reference book authored by industry expert and consultant Tony Waters*.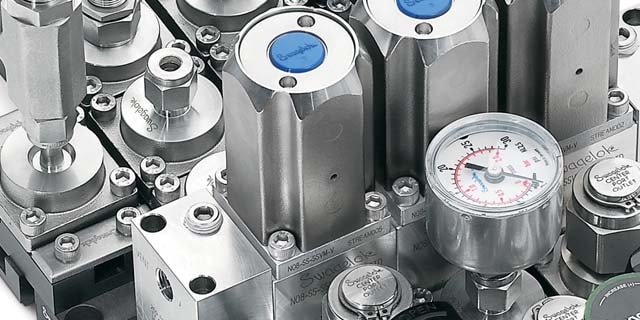 Gain a high-level understanding of sampling systems while designing and building an optimized system that delivers timely, accurate results.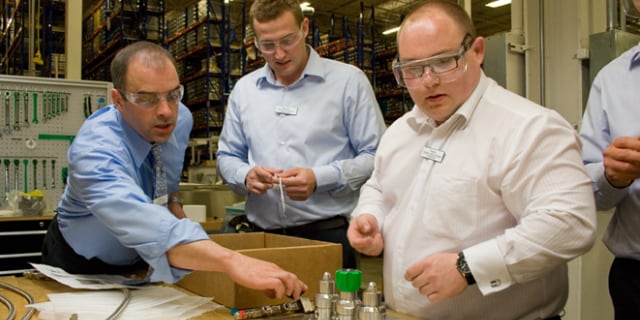 Sharpen your design skills by breaking sampling systems down into subsystems and their discrete function blocks to learn how each subsystem impacts analyzer results.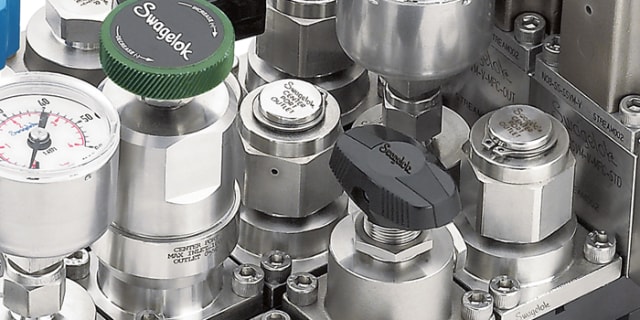 Learn how to troubleshoot a variety of common and complex design issues from the process line through sample disposal.
*About Industrial Sampling Systems by Tony Waters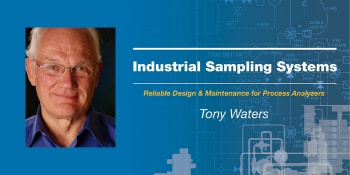 Authored by Tony Waters—acknowledged by many as the leading expert in the design of sampling systems—Industrial Sampling Systems captures the experience and knowledge Tony has acquired during a career of more than 50 years. Its balance of theory and practical examples makes it the perfect reference for students, as well as experienced sampling system engineers, designers, and technicians.
This book is also used as the main text for Swagelok's Process Analyzer Sampling System training courses conducted at various locations around the world. All attendees receive a copy of the book as part of their registration and participation.
Like Swagelok products and services, Industrial Sampling Systems is available locally through our sales and service centers. Contact us.