T Series Hose Transition to a Crimped Design Update
As previously announced in July 2019 and August 2020, Swagelok's Hose Service Group (HSG) is transitioning the T series hose from a swaged end connection to a crimped design. The transition started with made-to-stock (MTS) products, which are listed in the catalog as BHT and MBHT, in late 2020 and is now coming to completion with ATO/MTO products.
As we finalize this transition, the ATO/MTO versions of the T series will use the remaining inventory of swaged components. Once that inventory is depleted, that end connection will begin using crimped components. If two different end connection styles are needed on a hose, the end connections will not be mixed between connection methods (both will be swage or both will be crimp). Furthermore, a single order will not use mixed styles.
To assist in making this transition as smooth as possible for customers, all existing certifications on the swage design (such as CRN and ECE) are already in place for the crimp design.
As a reminder, the new design offers significant advantages over the older swaged product:
Increased pressure rating at elevated temperatures, potentially increasing customer applications
Improved traceability with the transition of the product from material trace 2 to a trace 1 design with a stamped heat code
Consideration for inclusion for assembly at our sales and service centers around the world. Our plan is to further investigate this capability in 2021.
The product catalog, Hose and Flexible Tubing, MS-01-180, will be updated in the coming weeks to reflect the updated appearance, pressure ratings, and live lengths. Please contact Swagelok Vietnam staff for downloading the new catalog.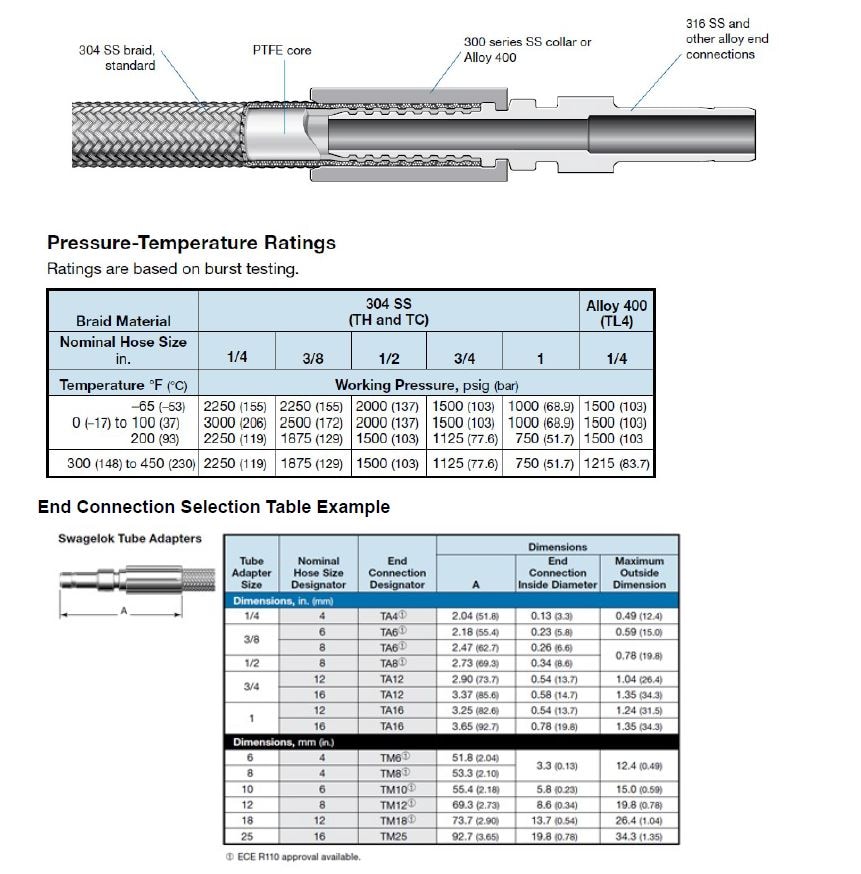 Check out our official letter about this update.
For questions regarding these updates, please contact:
Ngoc Nguyen
Swagelok Vietnam QMR Assistant
Email: ngoc.hong@swagelok.com.vn
Hotline: +84 936 42 0804