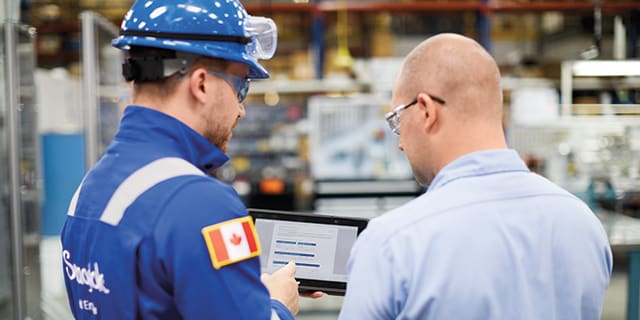 Cylinders can go through a lot on the job so it's important to assess the possible wear and tear that these assemblies can face. Swagelok Vietnam Sample Cylinder Inspection Service offers that solution.
Sampling cylinders are pressurized chambers containing the sample of liquid or gas to analyze quality or chemical composition. The factor such as chemicals, time in service, working pressure and temperature may degrade efficiency of sampling cylinder and components (Valves, Quick connects and Hoses). For safety, user should be checks the cylinder condition or components within maintenance schedule to make sure it can still be used or worked. There may be leakage from components, corrosion on surface inside and swelling of outside diameter and length.
RISKS SHOULD BE TAKING UNDER CONCERN
Cylinder Expand
Leak Point
Corrosion
Internal Surface Conditions
Working condition of valves and quick connect
Improper Installation
What to expect from Sampling Cylinder Inspection Service:
COMPREHENSIVE TESTING
Visual inspection (Outside Condition)
Dimension &Thickness measurement 12 points
Internal Inside Cylinder Visual Check (Borescope)
Passing & Leakage Testing @ 10 bar
Pressure Testing @ 68 bar
Report
Reinstall for the leakage point if customer accept cost and conditions depend on case by case
INSPECTION TOOLS & EQUIPMENTS
UT Thickness Gauge
Borescope
Snoop Leak Detector
Digital Ultrasonic Testing Device
Digital Vernier

EXAMPLES OF OUR WORK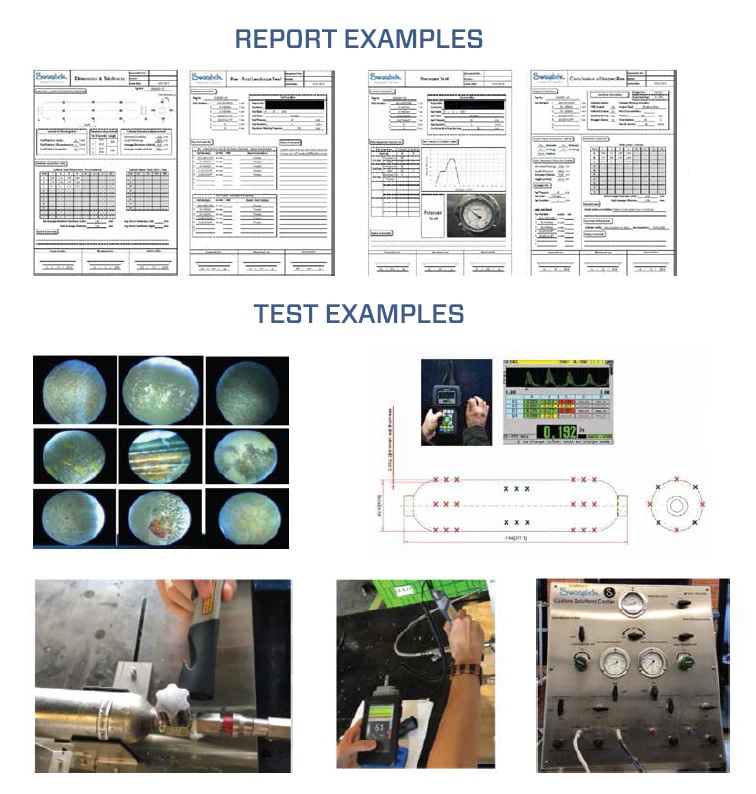 We understand leakage
Hydrocarbon release reduction
Energy savings
Asset optimization and life extension
Risk based prioritization
Thread reduction
Engineered material combinations
Laboratory analysis
Swagelok SBT expertise
Fill in the form below to let us know your situation. Swagelok Vietnam experts are here to help.
You can also contact our Swagelok Vietnam hotline: +84 (0) 936 42 0804 or email to sales@swagelok.com.vn for details.